Artisanal biscuit baker for 3 generations
As an artisanal biscuit baker, we perpetuate our know-how with passion.
Each day we prepare fine quality biscuits to satisfy the most demanding gourmets everywhere: crunchy, soft, crispy, light, intense, melt-in-the-mouth, crumbly, sweet, savory …
We have revived recipes from yesteryear, and we have also created a variety of sweet and savory delicacies, all made with rigorously selected ingredients, simple, healthy and natural.
Discover our Story…
Biscuit baker – from father to son… and then to daughters
Roger Bruyère,
the founder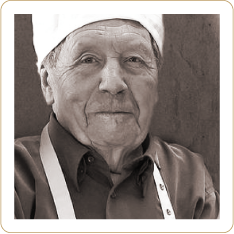 In 1964, the young baker Roger Bruyère decided to strike out alone and set up his own biscuit and cake bakery, the Sud Biscuits company, in Graulhet, Tarn.
He backed sweet biscuits such as the? Occitan Croquants (crunchy cookies), as well as madeleines, cakes, brioches, "kings cake" and other sweet treats.
A true artisanal biscuit maker, he baked biscuits in the morning and would deliver them in the afternoon.
Roger Bruyère developed recipes that only used healthy ingredients, and he gave priority to premium taste. He soon became notorious, and the company grew in size.
Christian Bruyère,
empire builder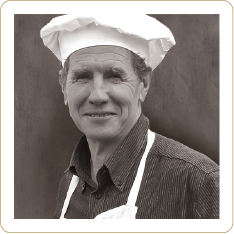 Christian, Roger's son, took over the company in 1984. He chose to slightly shift the manufacture toward fine sweet biscuits only. The company then became a biscuit factory in its own right.
Christian Bruyère revived some famous regional specialties such as Oreillettes (light and crunchy sweet fried dough)? chalumeaux d'Albi (rolled wafers) and Navettes from Albi (diamond shape cookies with almond and candied citron), Bricelets (traditional Swiss cookies) or Belgian waffles.
His love for "true" taste drove him to achieve optimum quality and insist on using solely natural ingredients.
In the early 90s, the artisan biscuit maker brought the famous Croquant de Cordes-sur-Ciel (Almond Crisps) recipe up to date. This biscuit, so simple and yet so unique, was rapidly adopted by the gourmets of France and many other countries around the world, bringing fame to the family biscuit factory.
Léa Bruyère,
the globe-trotting entrepreneur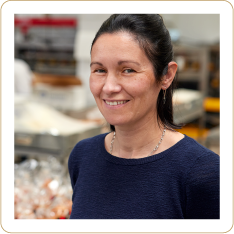 Léa Bruyère, Christian's youngest daughter, first worked in the USA, then in Paris and finally in Canada.
She took over the company in 2009 with her sister Laure before taking sole charge in 2010.
She decided to pay tribute to her family heritage and she renamed the company "Maison Bruyère".
Representing the 3rd generation at the head of the company she continues to develop the family-run biscuit factory with a range of new biscuits, such as the Violet crisps, the chocolate biscuit or the salted butter caramel crisps.
Since 2017, she has been growing Maison Bruyère's international presence which now represents a quarter of the company's turnover.
« Although our artisanal biscuits are already appreciated in more than 15 countries, we are first of all a family business with artisanal know-how, and a strong attachment to high quality, premium taste and natural ingredients. »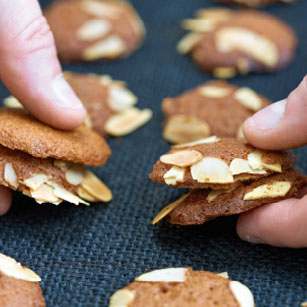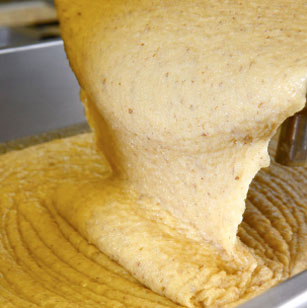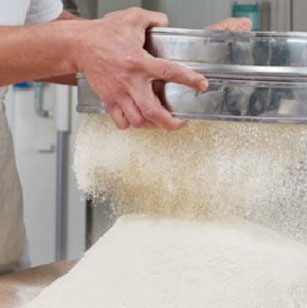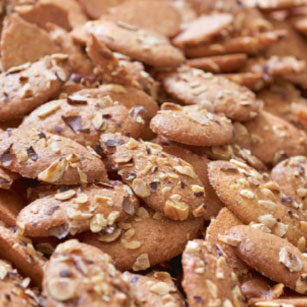 « Our recipes are carefully listed in a "secret notebook" as well as on a computer database. Some of them were written by the hands of my father and even my grandfather.
They are passed on from one employee to another only within the manufacturing team. An employee must have been with us for several years to be able to claim this position and demonstrate a willingness to stay within the team. »
Craftmanship from a long time ago
Although manufacturing methods have been improving for almost 60 years, many manual processes have been deliberately retained.
Kneading is only semi-automated (use of the kneader and the spatula by hand), unloading is manual, the delicate step of packaging the cookies is also carried out by our employees.
"The hands and eyes of our pastry chefs and various operators are our company's most valuable tools. They allow delicate handling and visual inspection of products at each production stage. »

The guarantee
of natural recipes
All our biscuits and delicacies are made with simple, healthy and natural ingredients:
• Our certified Reasoned and Controlled Crop (CRC) flour has been specially selected according to its criteria of quality, cleanliness and local presence. It comes from the mill Moulin de Rivière, located a few steps from our factory.
• Sugar is grown exclusively in France.
• The eggs come from free-range hens raised outdoors.
• The flavors and aromas used are all natural and free of coloring and additive.
• We ban GMOs and their derivatives from our workshop.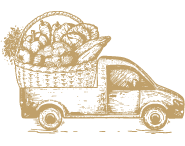 Quality
Requirement
Our priority is to offer you healthy and tasty products.
All our suppliers are rigorously selected for the quality of the ingredients they provide, and the quality standards to which they comply.
Wherever possible, we work with companies and producers that are local or established in France.
Many of our products are certified Sud de France, a label that offers consumers a guarantee of original ingredients and production made 100% in Occitanie.
We use several quality labeled ingredients such as CRC flour, Horizon cocoa (Fair Trade), IGP Guérande salt, PDO Isigny salted butter and many more…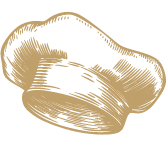 Committed
to excellence
Our craftsmanship is synonymous with rigor. As artisanal biscuit makers we are committed to health safety and quality control, regularly validated by third party audits.
Our production workshop meets the strictest hygiene and safety standards in the food industry.
We have chosen to comply with IFS Food certification (International Featured Standards for Food) which is recognized worldwide and guarantees our customers and consumers optimum quality of production conditions. Our entire range is produced on our Lagrave site in the Tarn region.

A love for Taste and Tradition
Maison Bruyère has revived recipes that are filled with history. It also offers a variety of very fine sweet and savory biscuits all made with simple, healthy and natural ingredients.
Biscuits like the Almond Crisps receive the most prestigious qualifiers. We describe them in the same way as we would a good wine: depending on the batches, the CROQUANT has patina, shine or lace.